Responsibility, competence and efficiency are the three pillars on which our commitment to all our oil industry operations is based.
We ensure that the petroleum products we supply are transported to Switzerland by water, rail and pipeline wherever possible. We ensure that consumers, whether drivers or non-drivers, are kept supplied throughout the year and whatever the weather thanks to a network of strategically located storage depots in Switzerland.
Providing the latest generation of sales and distribution outlets, often with a shop and/or bistro corner.

Installing rapid charging stations for electric vehicles.

Our network of service stations currently offers the latest generation of pumps featuring a system designed to more effectively reduce the quantities of petrol vapours released and which prevent leaks when a driver fills up their vehicle's tank. These vapours are then re-injected into the station's underground reservoir via a complex system of pipes installed under the tarmac.

Continuous reinvestment to safeguard our fuel storage depots and maintain their impeccable condition from an environmental and safety perspective.

Marketing second-generation biodiesel produced using waste.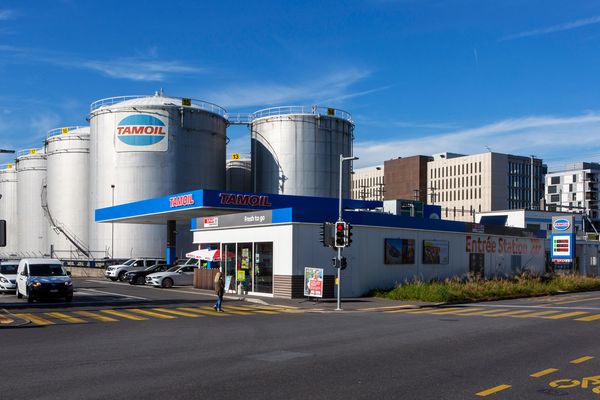 Resupplying our service stations
TAMOIL has the largest network of fuel storage depots in Switzerland, which grants the company a considerable degree of autonomy at all times. These depots are supplied by either rail, barge or pipeline. Supplying the depots through these channels allows us to minimise road transportation, thus reducing the environmental impact to the greatest possible extent.
At an international level
Wherever they may operate and whatever their activities may be, environmental considerations are a top priority for all of the Group's companies. The entire Group and its affiliates are constantly aiming to improve their performance in this area while respecting local social and economic conditions as well as communities' environmental goals.
Coordinated by the OILINVEST Group (Netherlands) B.V., these efforts form a "good environmental practices" framework designed to promote greater respect for the environment at all levels.