Direct sales to consumers
For our end customers - private individuals, managers, farmers, transporters and industry - we distribute oil and fuels from one of our regional depots directly to the customer's tank by tanker. Fast, efficient and competitive, the fuel is delivered by one of our local affiliates with its own large fleet of tankers. We take great care to ensure short journeys and to optimally manage the routes our tanker fleets take to reach our customers in order to minimise the distances travelled.
Celsa-Charmettes SA
Romont
Formed following the merger between Celsa Produits Pétroliers SA and Groupe Charmettes SA in early 2013, Celsa-Charmettes SA is one of the largest TAMOIL intermediaries in Switzerland. Its three entities cover a vast territory and transport several million litres of oil and fuel to private individuals and companies every month:
Celsa-Charmettes SA serves the canton of Fribourg and the section of the Broye region located within the canton of Vaud.

Margot Mazout supplies the canton of Neuchâtel

Ruey-Termoplan delivers to the cantons of Vaud and Geneva
With access to the TAMOIL depots in Romont, Renens, Vernier and Aigle, as well as loading capacities at the Cressier refinery (Neuchâtel), Celsa-Charmettes SA provides a local service to its customers by sourcing its supplies from various locations based mainly within French-speaking Switzerland. The company also offers a tank cleaning and maintenance service.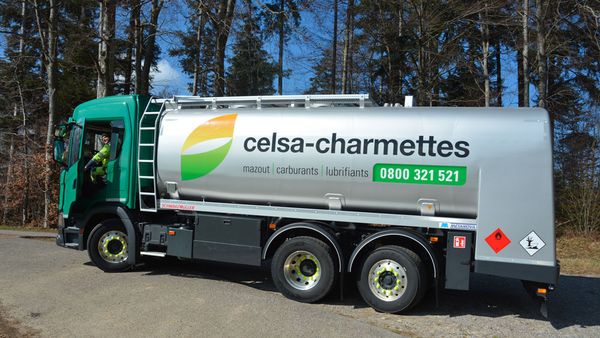 Pétrole-Carbona SA
Conthey
The result of the merger between Pétrole-Distribution SA and Carbona SA, Pétrole-Carbona SA supplies the French-speaking Valais region and the section of the Chablais region located in the canton of Vaud with fuel and extra-light Ecopolaire heating oil via the TAMOIL depots in Aigle and Châteauneuf.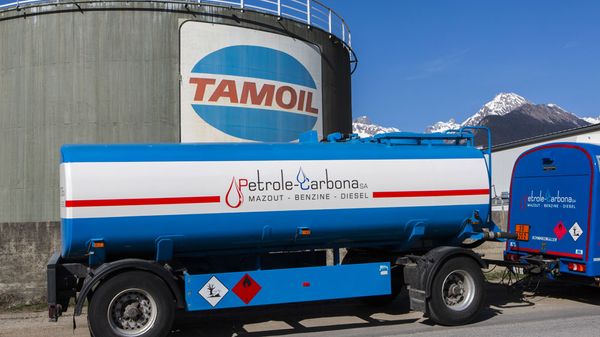 Oberwalliser Kohlen- und Transportkontor Leonardo Pacozzi AG
Brig-Glis
As the largest petroleum product trader in the Haut-Valais area, the company has its own depot in Brig and also relies on the TAMOIL depots in Gampel and Aigle for its deliveries.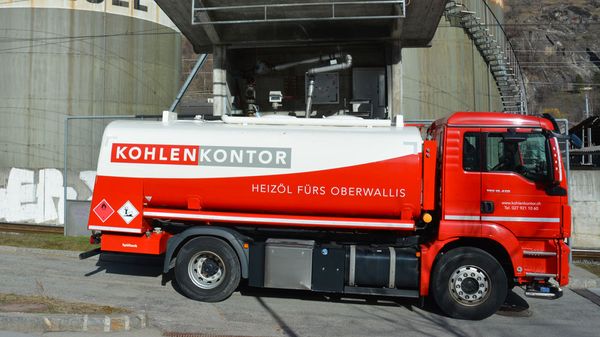 Deville-Mazout Sàrl
Vernier
Founded in 1944, Deville-Mazout Sàrl is a very well-established company in the Lake Geneva region and distributes oil, diesel and propane gas throughout Geneva and Vaud. The company joined TAMOIL in 2019.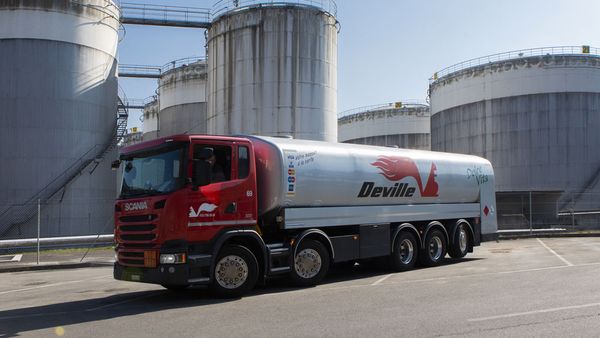 In-Albon Brennstoff AG
Viège
In-Albon Brennstoff AG operates in the Haut-Valois area and obtains most of its supplies from the TAMOIL depot in Gampel.
Hänggi Brennstoffe AG
Ostermundigen
Most of the customers supplied with petroleum products by Hänggi Brennstoffe AG are based in the canton of Bern. The company also has a key logistical advantage over its competitors, as TAMOIL is the only company with storage facilities in the region, which are located in Ostermundigen and Zollikofen.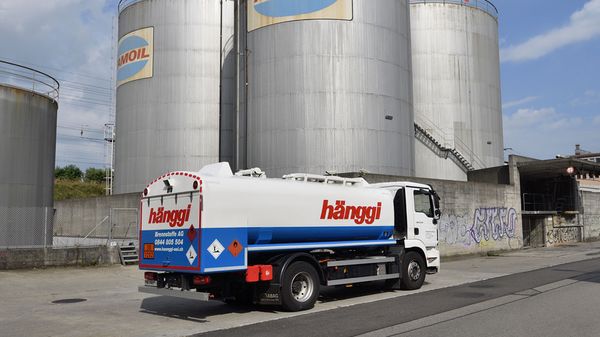 Citerna SA is a family business belonging to the TAMOIL group and was founded in 1969 by Ernest Clémenzo. It has been a member of Valais' tank inspectors association, ReValCit, since 1969. In July 2018, Citerna SA formed a partnership with Petrole-Carbona SA in Conthey, which also belongs to the TAMOIL group in Switzerland. Its primary business is the servicing of domestic tanks and supply systems.